Ryan Webster
Ryan Webster is an entertaining L.A. singer-songwriter with a delightful menu of songs that will shock and please your pallet.
Ryan's dynamic collection of songs range from rock to clever folksy tunes to breathy love songs that hearken to the old standards of the 30's and 40's.
His rough, earthy voice glides along like cut paper with a playfulness that delights the senses.
Buy music from Ryan Webster on
For more information, please visit myspace.com/ryandwebster
Josh Auer
Starting his music career as a young teen, he gained experience touring with PAX217, which was signed to Forefront Records. After five years of touring around the world, he settled into song writing at the age of 22, working closely with producer Philip Steir, to create several original works and cues for television and film. His original music can be heard on the WB's hit series "What I Like About You" and also as the theme song on the show's DVD. He has since been placed on many popular television programs which include One Tree Hill, Brothers and Sisters, General Hospital, Samurai Girl, and many more. The track "Dear You" aired in an episode of One Tree Hill on January 12th 2009.
Buy music from Joh Auer on iTunes on
For more information please visit joshauer.com.
Christopher Franke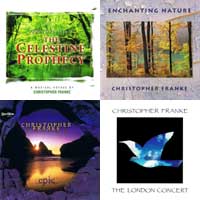 In 1991, Christopher Franke left the group Tangerine Dream and released his first solo album, "Pacific Coast Highway". That same year he founded the Berlin Symphonic Film Orchestra and opened a new studio in Hollywood. In 1993, Christopher founded his own record label, "Sonic Images Records", and subsequently released numerous studio recordings and soundtracks. He has composed the music for feature films, such as the blockbuster "Universal Soldier", as well as for television, including the Sci-Fi series "Babylon 5". 1997 witnessed the release of Franke's critically acclaimed "The Celestine Prophecy - A Musical Voyage", the companion CD to James Redfield's best seller "The Celestine Prophecy".
Buy music from Christopher Franke on
For more information, please visit christopherfranke.com.
Rie Sinclair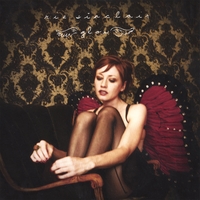 Emmy-Nominated songwriter/lyricist & Los Angeles based performer Rie Sinclair, has been writing music for ABC for the last two years. Her yet to be released song, "Where You Are" (co-written with producer/guitarist Bob Hartry), was nominated as 'Outstanding Original Song' for Daytime Television this year.
While still waiting for release of some of her more popular songs from ABC, she's released her current EP, "Glow" in the iTunes Music Store.
Buy "Glow" on
For more information and live performance dates, please visit riesinclair.com.
Deezer D
To the hip-hop culture Deezer D is best know for his role as Chris Rock's sidekick, Stab Master Arson, in the film CB-4 or as one of the Jam Boys in "Fear of a Black Hat" as well as Damon Wayan's crony in "The Great White Hype." To families across America, Deezer D is identified as Nurse Malik McGrath on NBC's number one Award winning series, "ER", presently in his fifth season.
Wittingly combining the ambience fo hip-hop with an uncompromising message of positivity, actor/rapper Deezer D is rapidly emerging as the pioneer of an intrinsic craving within rap music. A beat you can listen to and the lyrics worth living for.
Buy "Livin Up in a Down World" on
2 GuitarViols
Imagine this scenario - Jimmy Page and Jean Luc Ponty are armed with 2 Bowed Guitars. They crash a Santana Concert while Vivaldi and Paco De Lucia join in as Yanni conducts the band. Throw this all into a Margarita blender and hit "Frappe". It adds up to "music that feeds the mind as well as the soul".
Jonathan Wilson and Oscar Islas duet with the innovative TogaMan GuitarViol, a unique bowed electric guitar (designed by Wilson) that is played in a similar manner to a Viola da Gamba.
Buy "2GV" on
For more information and live performance dates, please visit 2guitarviols.com.
Featured Labels
Sonic Images Records / Earthtone Records
SONIC IMAGES RECORDS, located in Studio City, California, was formed in 1991 by Christopher Franke, known previously for his 18 years as a band member of the electronic music pioneers, Tangerine Dream.

The record label, initially an outlet for Franke's prolific studio albums and film and television music, has grown to include an eclectic mix of artists and genres. We have expanded our repertoire beyond the already established catalog of Soundtracks and Jazz artists by adding the affiliated labels Earthtone Records for World Music, New Age and Sonic Images Electronica for Ambient/Electronic Music.
N*Soul Records

NSOUL Records is the largest Christian Dance record label on the planet. With over 200 CD and Vinyl releases, a syndicated one hour mix radio show, and global distribution partners; N*SOUL Records continues to redefine and expand the revolution of Christian Dance Music.
"We are so excited to be part of the iTunes family! We have been strong supporters of Apple from the beginning and many of our records were produced on a Mac so it very appropriate that our music is distributed through the biggest digital download system in the world created by Apple," says Phillip Kim, President of N*SOUL Records.


The following artists have music distributed through Higgs Communications:
2 GuitarViols
AJ Mora
Alex Rodriguez
Antidote
Audity
Big Dog Small Fence
Bubble Baby (Virus)
Coming soon!
Christafari
Christopher Franke
Clay House
Coming soon!
Cloud2Ground
CrossRhythms
Crystal Lewis
Coming soon!
Dance In Motion
D.C. R.E.T.O.
Deezer D
Deitiphobia
Coming soon!
Delirious?
DJ Darryl & C3PO
Coming soon!
El Soldada
Erinfall
Francisco Orantes
Faith Massive
Fros'T
Garage
Gina
Giovanni Rios
Gospel Housing Authority
Hechos de Barro
Hydro (Andy Hunter)
Immaculate God Concept
Coming soon!
Jennifer Knapp
Joe Ferry
Kindred
Lakita
Lone Angel
Coming soon!
LoveTree
Magnetik
Coming soon!
Michelle Higgs
Mindbender
Coming soon!
Moby
Mother Blues Band
Nitro Praise
Paradigm Shift
Coming soon!
Preacha
Private Boiz
Coming soon!
Prodigal Sons
Prophecy Of P.A.N.I.C.
Prophetica
Psalmistry
Coming soon!
Puchi Colon
Raving Lunatics
Coming soon!
Rescate
Resolution
Coming soon!
Richard Cepeda Jr
Rie Sinclair
Rigoberto Amaya
Rhythm Saints
Coming soon!
DJ Scott Blackwell
Sheltershed
Coming soon!
Sixpence None The Richer
Skadaddles
Sonik Boom Of Love
Sozo
Sue Rinaldi
Trip (featuring Andy Hunter)
Tonus Peregrinus
Virus
Coming soon!
Wonder In Blue
Coming soon!
World Wide Message Tribe
Coming soon!
Youth Exodus
The following labels have music distributed through Higgs Communications:
CD.TP
Chicken Shack Records
Earthtone Records
Fresca Perro Productions
High Meadow Records
Kite7 Enterprises
Mars Hill Church
NSA Records
N*Soul Records
Platform Records
Sonic Images Records
Take 2 Productions
Vineyard Music Himalayas